Info
Get in touch with us using the form below to speak to one of our specialists
How to get there
San Marino Outlet Experience is easy to reach by car, bus or by public transport. It has good road connections as it lies at only 10 kms from the highway exit of Rimini Sud and 20 kms from the Airport of Rimini, making it easy to access the entire North and Centre Italy. Over 1,500 places of free parking
from San Marino medieval centre
15 minutes
from Rimini city centre
20 minutes
from Ancona city centre
1 hour
from Bologna city centre
1 hour and 15 minutes
from Florence city centre
2 hours and 15 minutes
from Venice city centre
2 hours and 45 minutes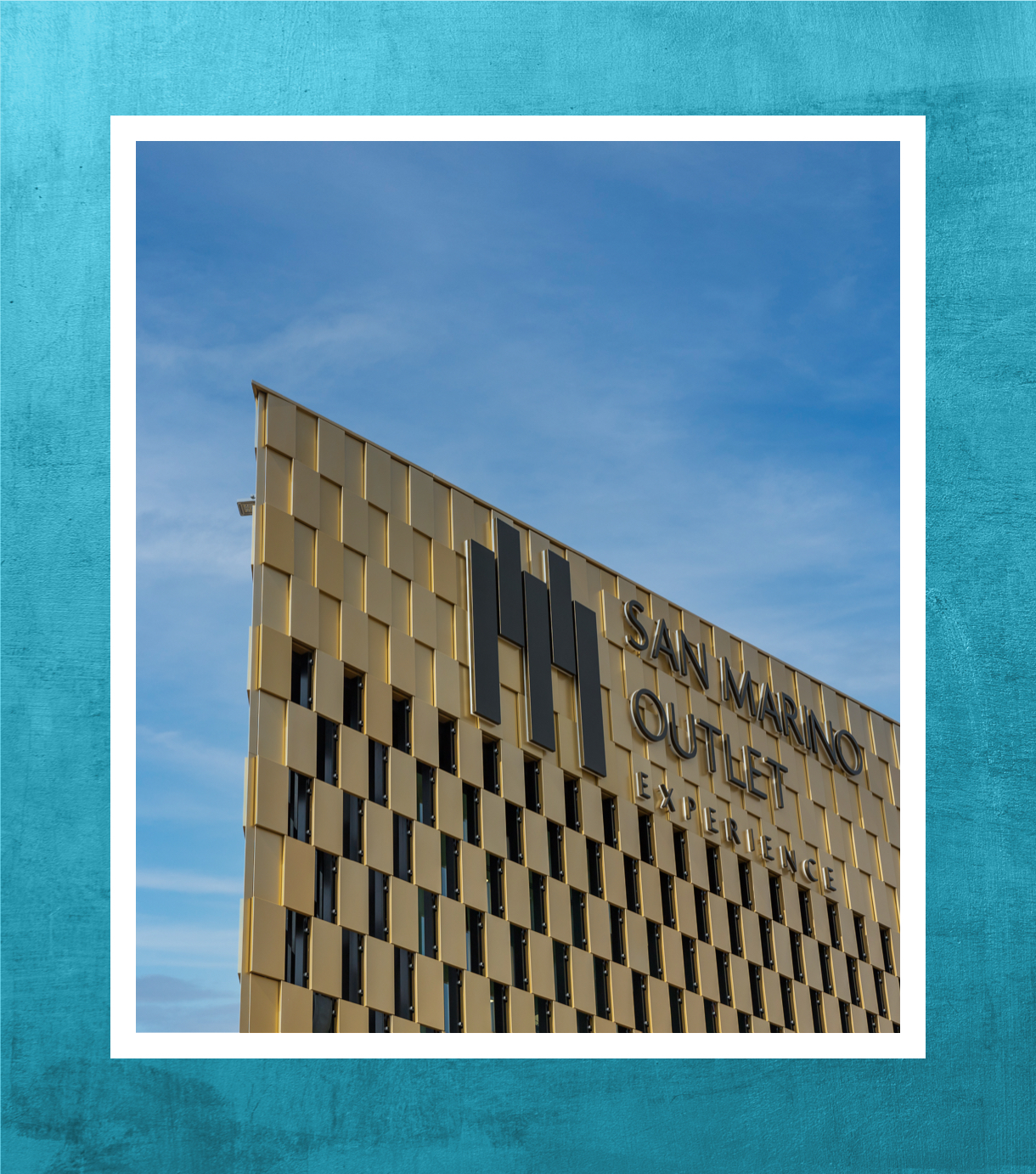 San Marino Outlet Experience can easily be reached by car via the A14 highway – taking the Rimini Sud exit. We have a large parking lot with over 1,500 free parking spaces and electric car charging stations.
Rimini is the main railway hub: it easily and directly connects the cities of Milan, Turin, and Bologna to San Marino Outlet Experience; from Rome and Florence the connection is through Bologna.
From Rimini Station you can reach the Outlet by bus, using public transport, alighting at the Falciano-Strada Rovereta stop.
San Marino Outlet Experience is only 20 km from Rimini International Airport and only 60 km from Forlì International Airport but is also easily accessible from Ancona and Bologna Airports, approximately 80 and 130 km away, respectively. Florence and Venice airports are also two major gateways to exploring San Marino and enjoying an itinerary rich in cultural and historical beauty. San Marino Outlet Experience