Pride and Prestige
WE PRIDE OURSELVES ON THE QUALITY, COMMITMENT AND SERVICE OF OUR PARTNERS
We are proud of our partners. We are also proud to be part of an amazing region full of amazing people. San Marino Outlet Experience has a network of innovative, prestigious actors in the region who are eager for this destination to be discovered by the entire world.
BECOME OUR PARTNER
Becoming a partner of San Marino Outlet Experience means a strong belief in sharing ideas, creating new ways of thinking and aspiring to design the finest experiences for our guests.
If you share these values, please do not hesitate to Become Our Partner.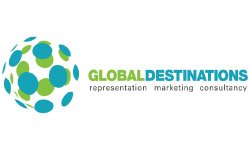 20 feb 2020
CEO & Founder of Global Destinations INDIA
"The team of SAN MARINO OUTLET EXPERIENCE is constantly focused on making stronger and lasting partnership with Tour operators and Travel agents. Moreover, the outlet is amazing and designed to offer tourists a distinctive shopping experience: dozens of fashion and luxury shops in a modern architectural setting enhanced with elegant interior design. Wherever you are in Italy, you can't miss a visit at San Marino Outlet Experience"