Experience Rimini by Bike!
The appeal of two wheels is attracting numerous tourists and, if you wish to explore the back country of Romagna , riding a bicycle is definitely the best way to do it! Along one of the many itineraries that winds through land and sea, you will first enjoy a frothy dip in the blue Adriatic waters, to then pedal your way to an unforgettable journey amid rolling hills. A perfect combination that refreshes body, spirit and mind.
Welcome to this special land characterised by many souls that you can discover from the seat of a bike: from charming hamlets, where man has settled in perfect harmony with nature, to small country lanes and roads that run alongside rivers, to the mountains and hills, and, finally, the coast, just metres from the sea. Itineraries, bike paths and cycling trails that are unrivalled, with their unconventional routes and unforgettable icons of Romagna.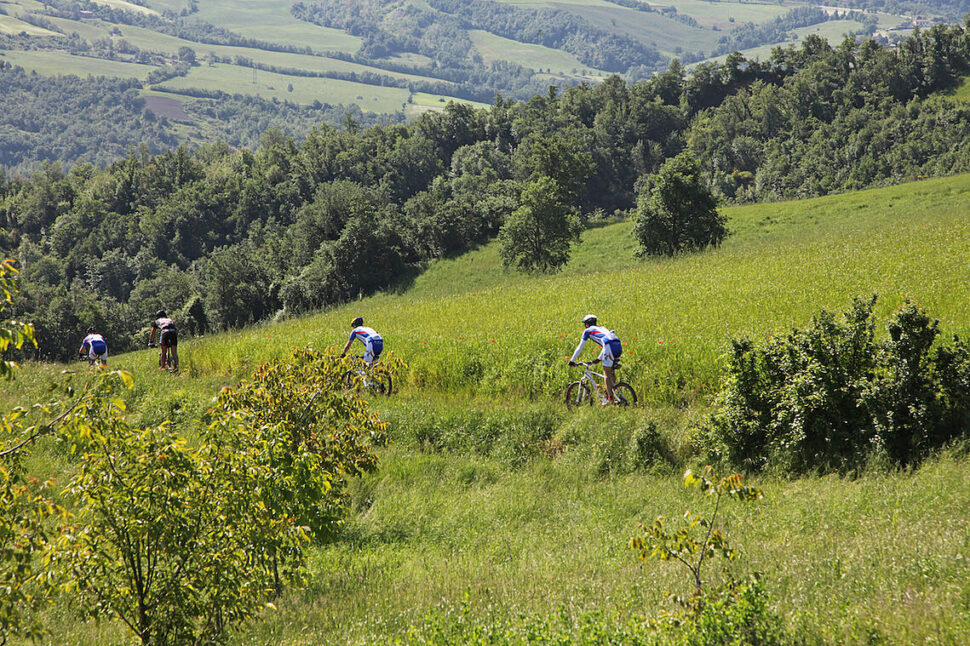 Author: Paritani
With more than 1,800 km of roadways, cycling paths and dirt tracks for bicycle and mountain bike enthusiasts, the Romagna coast offers a variety of choices that are sure to please cyclists of all ages, even children. In Rimini alone there are 130 km of bike paths, proving how the bond between the city and bicycles is indeed a strong one! Discover Rimini's Bicipolitana, a network of cycle lanes that makes it possible to easily move around the city.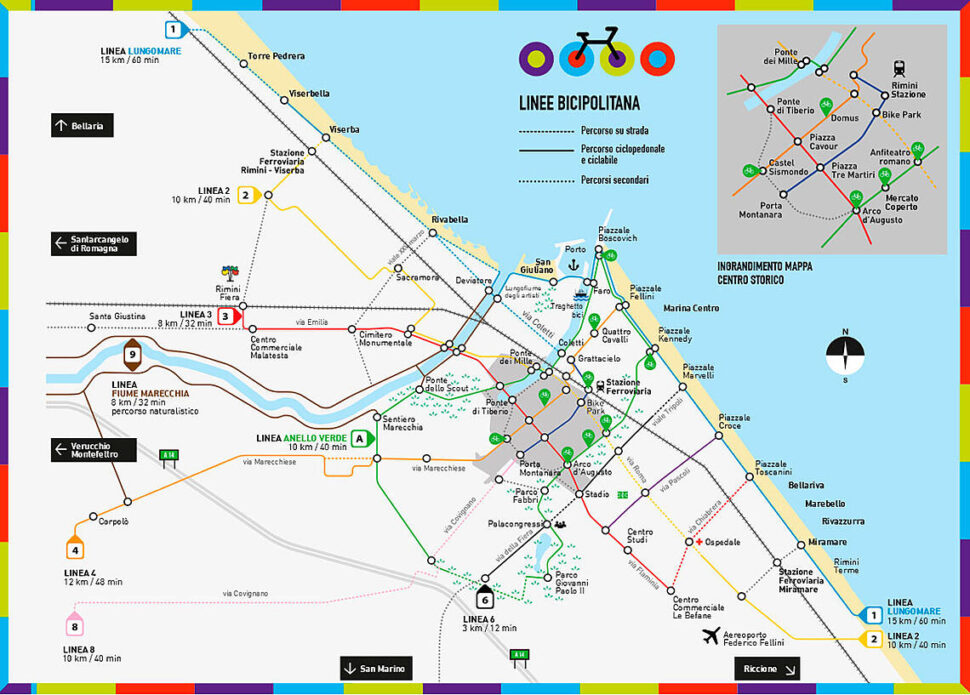 In September, come enjoy three unmissable days in Rimini immersed in the world of bikes and cycle-tourism with the Italian Bike Festival, the most important event in Italy dedicated entirely to the world of cycling, and the ideal meeting point for enthusiasts, professionals and the general public alike!
Rimini also offers an endless selection of bike hotels, with services tailored specifically for cyclists: from bike garages to technical services, to a dedicated helpline for roadside assistance in the event of breakdown or bad weather, to free itinerary map downloads to your navigator, smartphone or GPS.
Here is a preview of the Riviera's other side, by bike! Enjoy the video

We wish to thank @visitrimini for granting permission to use video and photographic material