Riccione Christmas Star!
The sky of Riccione shines brightly at Christmas: 400,000 lights illuminate to create a starry show! An enchanted atmosphere to warm hearts and souls: a show with artificial snow to whiten the shopping promenade of Viale Ceccarini every day, from 5 pm to 8 pm.
The entire city centre is surrounded by an enchanted soundtrack, just like in a magical holiday film, with the music from the beautiful "Riccione Christmas Star" playlist created by DJ Ralf.
A large Christmas Tree stands tall in front of Palazzo del Turismo, covered by a cascade of bright stars. Viale Dante is decorated with a forest of illuminated trees going all the way down to the port, already surrounded by plants and flowers, elegant wooden benches and the unmistakable Riccione sign, which will again host the suggestive life-size statues of the nativity scene this year. Santa Claus is waiting with his sleigh to be photographed by adults and children, and a little further on, overlooking the sea, the Great Star.
"Riccione knows how to cleverly transform the sun of summer into a star of shining light in winter. Riccione always shines in the eyes of those admiring it and experiencing it, in the heart of those who love it. Because the stars are made of diamond dust, that glamorous sparkle we seek out for the Riccione brand", says Stefano Caldari, Councillor for Tourism, Sport and Culture.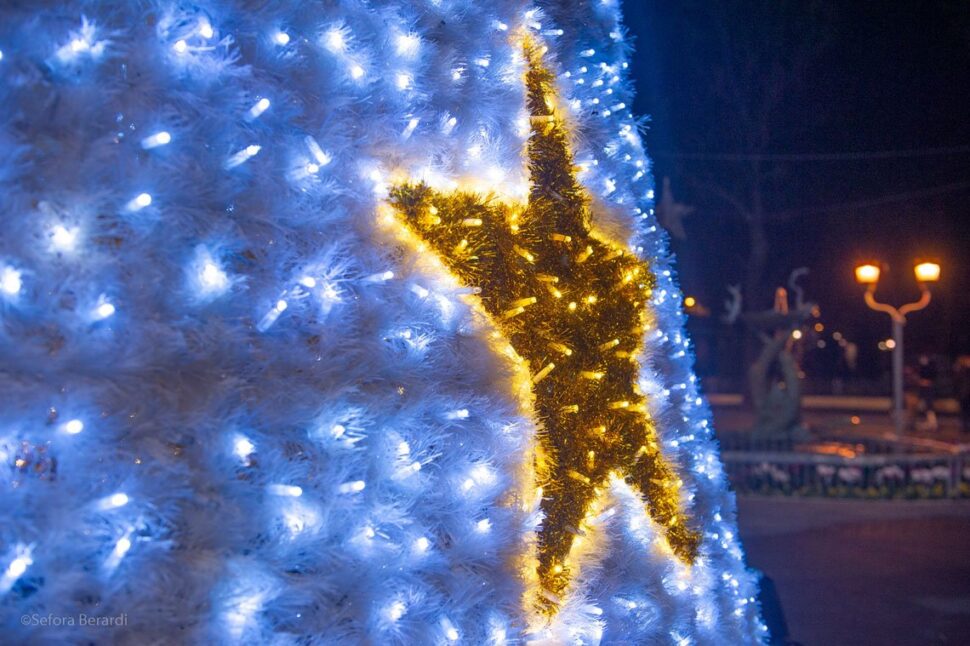 CREDITS
COMUNE DI RICCIONE – ASSESSORATO TURISMO, SPORT, CULTURA, EVENTI
PRODOTTO DA NEXT TIME EVENTI
SCRITTO DA SIMONE RANIERI
DIRETTO DA XU RUICHI
PRODUZIONE ESECUTIVA OHANA CREATIVE STUDIO
BIKER ALESSANDRO VALTORTA
BLADER GABRIEL ADRIANI
OPERATORE MIRCO PASSERO
OPERATORE STUNT JSON ADRIANI
THANKS TO
PRIMADONNA LOUNGE
FERRETTI BOUTIQUE