San Marino Outlet Experience: a new shopping destination awaits your guests!

What can be better than a day of relaxation, culture, contact with nature, good food…. and shopping? If you wish to offer all of this to your customers, San Marino is the perfect destination: you can arrange a journey to discover the beauties of the world's oldest Republic, just a short distance from the Adriatic Coast and the centre of an extraordinary land where nature, culture, food and wine are not only generous but easy to reach.
And, to top off the day, you can complete your tour with a visit to San Marino Outlet Experience, a modern and exclusive outlet where your guests can find the best Made in Italy brands and many shopping suggestions: the perfect occasion to transform their trip into something unforgettable!
San Marino Outlet Experience: the destination for premium shopping!
San Marino Outlet Experience is not just an outlet: it is a unique destination where you can enjoy an unmatched shopping experience in a modern, eye-catching and completely eco-sustainable structure.
Inside the outlet your guests can discover over forty top-brand stores as well as restaurants and food trucks where they can enjoy wine and culinary offerings that range from street food to the best Italian and international cuisine.
But that's not all: San Marino Outlet Experience offers – prior to reservation – exclusive VIP lounges dedicated to those who wish to enjoy a unique shopping experience. Here they can discover a selection of products sold at the outlet and take advantage of the personalised consultancy service, in an intimate and stylish setting that will win over your guests!
Visitors can also take advantage of the special service of our personal shoppers, who will accompany them throughout the outlet, providing assistance and personalised suggestions that will allow them to savour the shopping experience with the utmost satisfaction.
And finally, San Marino Outlet Experience also has the fun of little ones in mind, offering them a specially dedicated play area.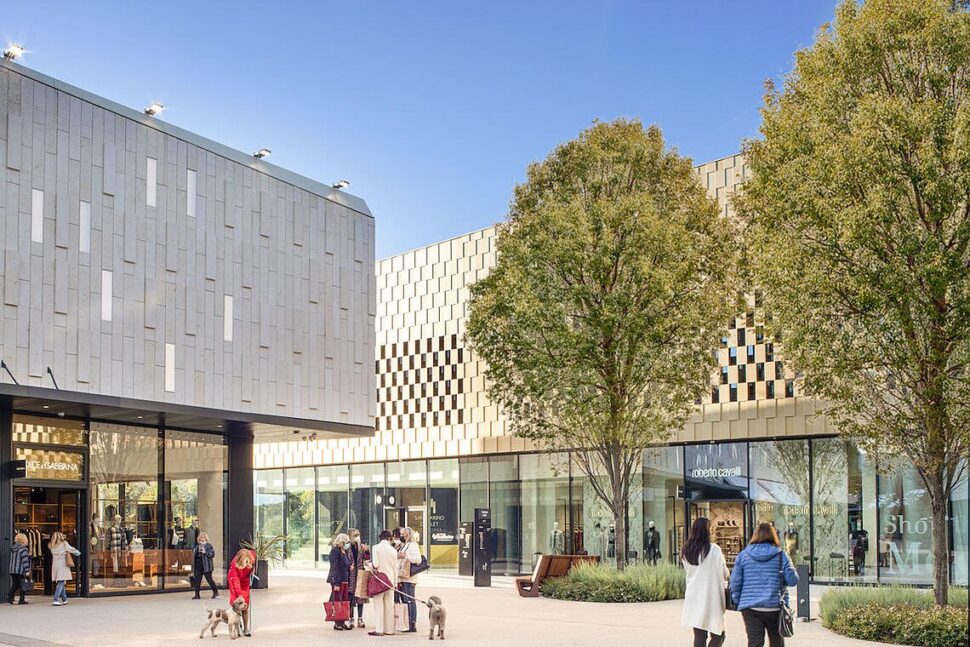 Accessibility and convenience: the outlet is reachable in a flash!
Getting to San Marino Outlet Experience is simple, either by car or any size tourist coach.
Getting to the outlet is easy from both the centre of San Marino or the A14 motorway, exiting at the Rimini Sud tollgate and following the signs. It will take your guests less than 15 minutes to reach us!
Once they arrive, private vehicles will find a vast parking area with over 1,500 spaces available, while coaches will be welcomed in a dedicated park located across from the entrance. Visitors will then be able to access the structure directly and be received by our Welcome Team who will be happy to provide any information and will gift them with a personalised welcome kit containing, among other things, the Shopping Cards that will make it possible to make the most of all the benefits and discounts of the outlet shops.
San Marino Outlet Experience lets you offer your guests everything they need to enjoy an unforgettable shopping experience! Contact us and discover the deals we have in store especially for them.